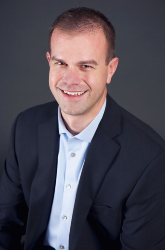 Chris Matthews - President
Chris Matthews is the President of Builderscape. Chris grew up working in the business. He worked his way up the ladder starting out with the field crews as a teenager. Chris graduated from Franklin University with a B.S. in Business Administration in 2005. Prior to that, Chris earned an Associates Degree in Construction Management from Columbus State. Chris currently oversees daily company operations business. Anyone who meets Chris knows that he is a perfectionist. The attention to detail pays off because you know the job will be done right.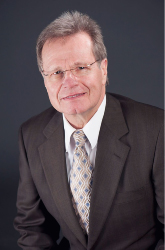 Ronald Matthews - CEO
ron@builderscape.com
Ron Matthews knows what it takes to stay competitive in a changing market. Ron's a Central Ohio native and a graduate of The Ohio State University. He earned a Bachelor's degree in Horticulture with a minor in Business Administration in 1975. With more than 30 years running his own business, Ron has learned through the years what customers want and what it takes to stay successful in a changing economy. Our CEO does not spend his time sitting in the office, most days you'll find him meeting with Builderscape clients and checking on the progress of Builderscape projects. With our company president, you are guaranteed to get personal attention.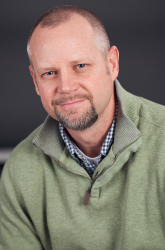 Mark Cromwell - Sales
mark@builderscape.com
Mark joined our team in 2016 and brings with him over 20 years of experience in the landscape/landscape construction industry. During his career he has worked his way up the ranks and is very knowledgeable with the steps involved in installing a new landscape/construction project. Mark's knowledge and experience will ensure your commercial project is done right.
Rikie Elkins - Office Manager
rikie@builderscape.com
Rikie Elkins joined the Builderscape team in 2016 as an Office Manager. She oversees all accounts payables, receivables and other financial aspects of the company. Rikie is always looking ahead to the next month to ensure Builderscape is working to meet its goals for the year and the jobs stay on budget.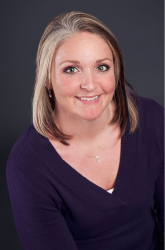 Bob VanBourgondien - Production
bob@builderscape.com
Bob joined the Builderscape team in 2014 bringing with him a unique background. Bob will be handling our landscape production. Prior to joining our team, Bob worked for 25 years in the nursery industry before switching to the landscape maintenance industry where he's worked for the last 19 years. Bob was also president of the Columbus Landscape Association. Bob's knowledge and background will help make Builderscape's maintenance contracts stand out among the competition.
Susan Layburn - Office Administrator
susan@builderscape.com
Susan is the office administrator for Builderscape. She handles administrative tasks for the entire office. She graduated from the Ohio State University with a degree in Broadcast Journalism. She officially joined the Builderscape team in 2012.
Brian Griffith- Landscape Architect
brian@easylivingpools.com
Brian is our lead designer for all landscape, swimming pool, and outdoor living projects. He brings over 16 years of experience to our team and is a registered landscape architect with the State of Ohio. His creativity and attention to detail helps our clients realize the potential of their outdoor living spaces.